"The end of religion, the beginning of relationship with The Father" John 19:30
These are the last three words Jesus spoke before He gave up His Spirit. These nails represent the greatest love this world has ever known.
These nails represent religion; man's best attempt to silence Christ.
They represent the Love of the Father to restore mankind back into relationship with Him.
The nails are gold, symbolizing royalty, because Jesus of Nazareth is the King of Kings.
I created the base to represent the beating Christ took on our behalf. He laid down His life for our Salvation and by His stripes we are healed.
It is my desire that this sculpture be a powerful reminder of what our Savior has done for us.
Because of Jesus' death, burial and resurrection "it Is finished", the battle is won and Satan is defeated.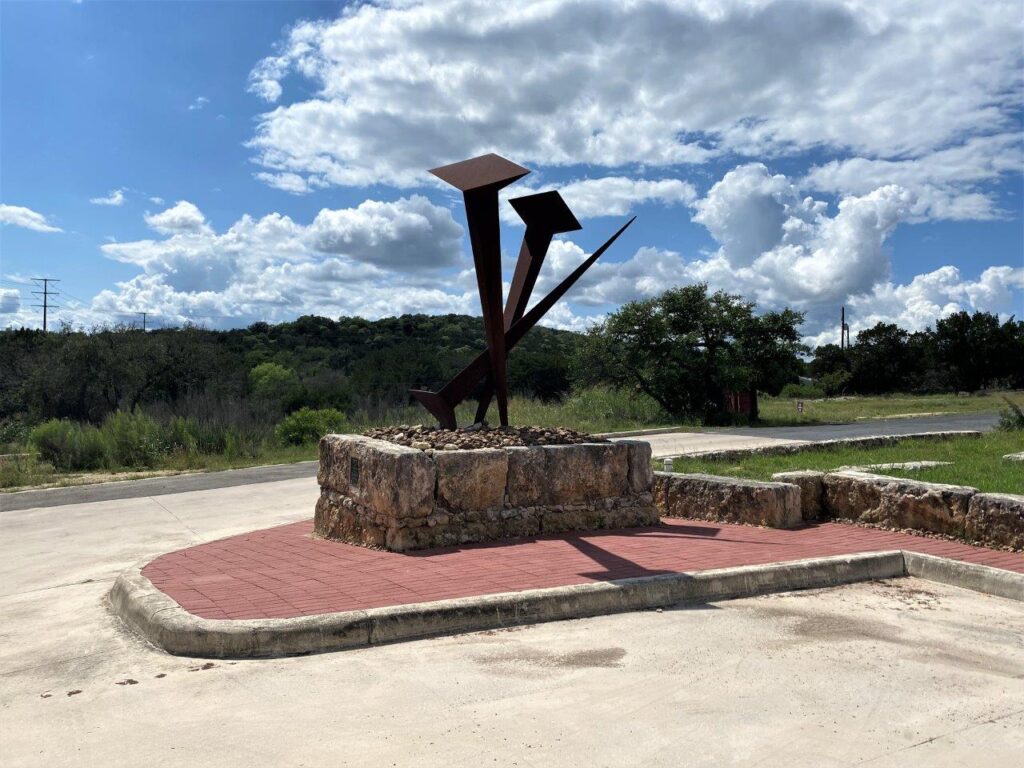 Cor-ten Steel Sculpture Signed & Numbered Edition 8' x 8′ x 10' (1000 lbs.)
"It Is Finished" ™ is a monumental Cor-ten steel sculpture by David Broussard of Dallas, TX. This powerful contemporary sculpture was donated to THE COMING KING FOUNDATION by David and his wife, Michelle on 11/9/12, for the glory of God.
The sculpture, which could be considered modern art, symbolically depicts the three giant nails, or spikes, that held Jesus Christ to the cross 2000 years ago. The reddish-brown color of the Cor-ten Steel symbolizes the shed blood of Jesus Christ, who died for our sins.
"It Is Finished" ™ is David's first monumental sculpture. The artist is best known for his dazzling contemporary crosses which he makes using a blow torch. These crosses, from miniature to large, are flame-painted one at a time by David to achieve dramatic iridescent colors. Most of the artist's crosses are designed to hang on a wall. However, some crosses are free-standing. In addition, David has created a full line of cross jewelry.
This piece comes in various sizes, styles and prices and is the perfect piece for your church or home. 
For more information on David's art visit his website: