Prayer Benches and Pavers
Dedicate a Prayer Bench with Plaque to a loved one, family, friends, spiritual mentors, your church, your pastor, your priest or the LORD. Hundreds of 5′ long, massive, 1.25 ton stone blocks surround the 300′ long cross-shaped garden, at the top of the mountain. Each rugged stone block functions as a bench for visitors. A personalized, 6″ x 6″ metal plaque is attached to an 8″ x 8″ paver block, which is then permanently inserted into the Limestone block.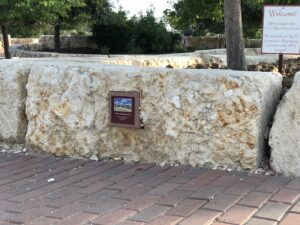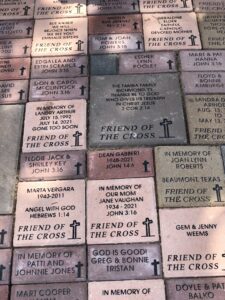 Order a concrete Paver for yourself, your church, your business or as meaningful gifts for others! These concrete Pavers  (priced from $20 to $1,500) will be on permanent display at the entrance to The Coming King Sculpture Prayer Garden in Kerrville, TX forever.  Pavers can be custom engraved and will be placed in the pathways and gardens in the order they are received.  These lasting memorials are a wonderful way to honor a person, family or institution, while taking a public stand for Jesus Christ.